Our Friends & Favorite Web Links!
(We take no Responsibility for some of the wackos who are loosely called our friends!)
Check these out...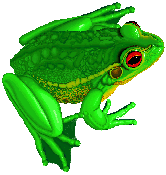 If you haven't met Josh Troy, this is a good way to do it - at arms length!.

"The Zookeepers" is Patrick Vernon's band.
Check out his website to see if they're playing near you.
Steve keeps us entertained with strange things from time to time!

http://beauty.miningco.com
This is a really cool site with lots of Beauty & Health tips. Our friend Shirley Bragg
has created a very comprehensive collection of resources - and, of course: she's listed US TOO!



Vermont Maple Syrup at PiecesOfVermont.com
About Us - Products - Pictures - Ordering - Contact Us - Friends